Enhancing Self-Service Experiences: Tips for Dynamics 365 Portal Customization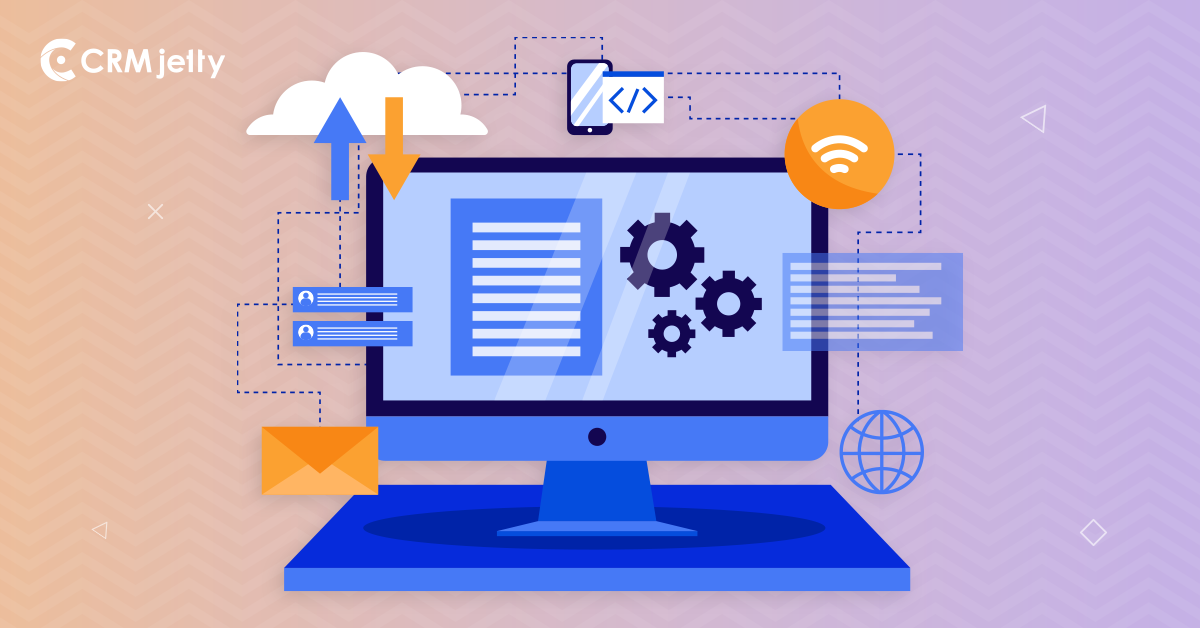 If you want to grow or evolve your business, it becomes essential to have an effective and efficient way to manage interactions and data of customers. One of the best ways to streamline your business processes is the Dynamics 365 portal.
Dynamics 365 Portals provide businesses with a solid platform to design individualized and effective self-service experiences for their clients, partners, and staff members. Businesses may adopt the self-service experience on Dynamics 365 Portals to suit their requirements, improving customer happiness, boosting efficiency, and streamlining processes.
To enhance customers' self-service experiences, you should learn tips for effectively customizing Dynamics 365 Portals. So, keep scrolling.
Features of Dynamics 365 Portal
It enables users to access information, submit requests, and perform tasks independently.
You can tailor content, and interactions will be based on the preferences and history of the users.
You can evaluate the portal using various devices to guarantee a flawless experience.
Thanks to customizable themes, you may create the portal to match the brand's visual identity,
By enabling users to take part in debates and contribute insights, it promotes engagement.
The Dynamic 365 Portal provides material for a worldwide user base in various languages.
Why Customization of Dynamics 365 Portal is Important?
Customizing the Dynamics 365 Portal is essential because it helps a business develop an effective self-service experience. If you want to understand the reasons why it is personalized, then check the following points-
Personalized User Experiences
Using a customized portal will attract more customers because of its user experience. You can tailor portals' design, information, and functionality to different user groups. Businesses may offer useful information and services that speak to individual requirements.
Improvement Customer Engagement
Dynamics 365 Portal may increase customer interaction and provide users with information and self-service features. Through the portal, customers may interact with businesses, enabling them to gather useful customer feedback and information that they can use to improve their services.
For example, businesses can also use the website to conduct surveys, collect customer feedback, and keep track of consumer activities. Businesses may increase customer satisfaction by gathering this information, understanding their needs and preferences, and making data-driven decisions.
Alignment with Brand Identity
A properly tailored gateway reflects the company's branding, establishing a unified visual identity over all touchpoints. Users' perceptions of the organization are improved by the trust and familiarity that this alignment instills in them.
Improved Efficiency and Productivity
Businesses can simplify operations and provide information in an organized way by customizing. Allowing quick access to resources, self-help choices, and transactional functionalities increases user efficiency.
Flexibility and Adaptability
Each company has specific needs. The portal is customized to fit particular corporate requirements, consider industry-specific procedures, and react to changing market trends.
Targeted Communication
Targeted communication is made possible through customized portals depending on user preferences, interactions, and history. Businesses may send user-relevant individualized messages, updates, and recommendations.
Reduce Support Costs
An efficient self-service site can eliminate direct customer support encounters. Costs can be reduced through resource allocation optimization and increased support team productivity.
Improved Customer Satisfaction
Customer happiness is directly impacted by customization. Users enjoy greater convenience and happiness when they can quickly obtain information, complete tasks, and resolve difficulties through self-service.
Data-driven Decision Making
Integration with data analytics and reporting tools is a common step in customization. This enables businesses to learn more about user behavior, preferences, and pain concerns. These insights support strategies for continual improvement and data-driven decision-making.
Customizing Dynamics 365 Portals is a luxury and a strategic necessity in a digital environment where user experience is crucial to client retention and loyalty.
Tips for Dynamics 365 Portal Customization
Define Your Objectives
Establish definite goals for your site before starting any modification. List the critical self-service features you wish to provide: account management, support ticket submission, knowledge base access, or online purchases. Understanding your objectives influences the customization process to produce the intended results.
User-centric Design
A successful portal must have a user-centric design. Make the user experience a top priority by creating an interface that is simple to use. Plan out user journeys to ensure information and actions are accessible and arranged. A mobile-responsive design is essential, keep in mind, taking into account the range of devices consumers might use to access the portal.
Personalization
Utilize Dynamics 365's features to build individualized experiences. Utilize user data to deliver pertinent information, suggestions, and updates based on preferences, past purchases, or interactions. Engagement is increased by personalization since it makes people feel valued and comprehended.
Customizable Themes
Make the theme of the gateway unique to your company's branding. Use fonts, graphics, and colors that complement your visual identity. A well-designed and branded gateway increases user confidence in the platform by fostering familiarity and trust.
Knowledge Base and FAQs
Construct a comprehensive knowledge base and frequently asked questions (FAQs) area. Categorize information into distinct categories and utilize pertinent tags for simple navigation and search. A well-organized knowledge base equips users to find solutions and answers independently, minimizing the need for customer service.
E-commerce Capabilities
Integrate e-commerce capabilities into the portal, if appropriate. Easily allow users to manage their accounts, place orders, track shipments, and explore product catalogs. Giving users a simple and effective means to conduct business improves the user experience.
Multilingual Support
If your company caters to a global clientele, provide multilingual help. Choosing their preferred language would ensure that consumers can access material and features in their native tongue. Support for multiple languages shows inclusivity and expands the audience for your portal.
Scalability and Performance
Improve the performance and scalability of your portal. Ensure increasing user traffic can be accommodated without impacting functionality or loading times. Positive user experience is facilitated with a responsive and powerful portal.
Conclusion
Customizing Dynamics 365 Portals to enhance self-service experiences is a clever way to involve customers, partners, and staff. By balancing customization efforts with user requirements and business objectives, businesses may create a seamless, unique, and efficient self-service ecosystem that promotes customer satisfaction, loyalty, and operational efficiency.
Meta description: Boosting Self Service experience allows you to keep your customer engaged with your business. Read our tips to improve the portal customization quality.
Author Bio
Mr. Maulik Shah is the founder of CRMJetty, a hub of innovative customer relationship solutions, ready to CMS integrate portal solutions for various CRM, including dynamics 365 portal, dynamics crm customer portal. Maulik is a tech enthusiast and writes about the various aspects of e-commerce technology.